Aluminum for Stamping
As the tendency to lighten cars is rising, DAEBONG has been developing equipment for aluminum handling solutions. DAEBONG makes your press line compatible for both steel and aluminum materials with no issue.
Destacker for Aluminum and Steel
For steel materials, there is a separator using magnetic force, but the demand for aluminum is not today's news, and destacker with magnetic separator no longer works on aluminum. Magnetic conveyor will not guarantee high spm for aluminum materials. DAEBONG, however, has various solutions for aluminum & steels handling. You can quickly respond to market regardless of material use.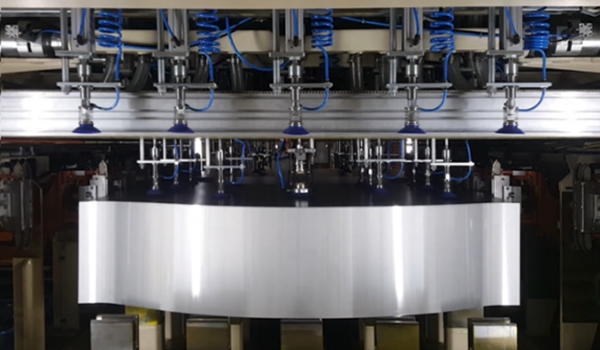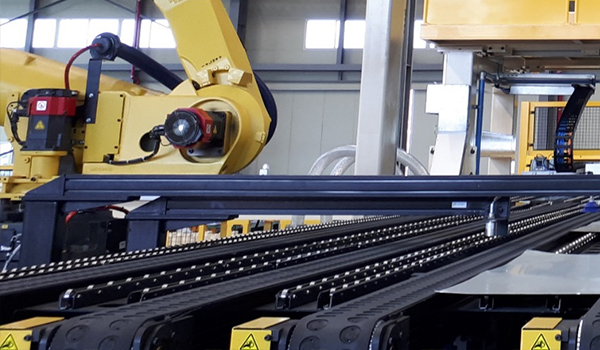 Coil line for Blanking and progressive line
Due to the character of aluminum materials, cleaning work rolls is essential when aluminum powders will stick around on work rolls with oils. And precision in Reel tension control, prevention of roll mark or deformation are Also required for competitive production. DAEBONG can solve the steels-aluminum swapping issues in blanking and progressive line.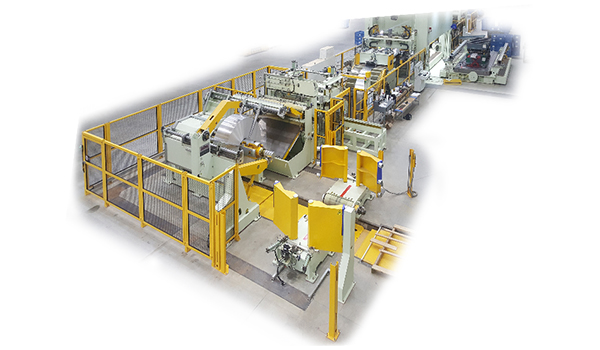 Most transfers use magnetic conveyor, but magnet does not work with aluminum. DAEBONG suggests a new conveyor system for aluminum at your aiming speed.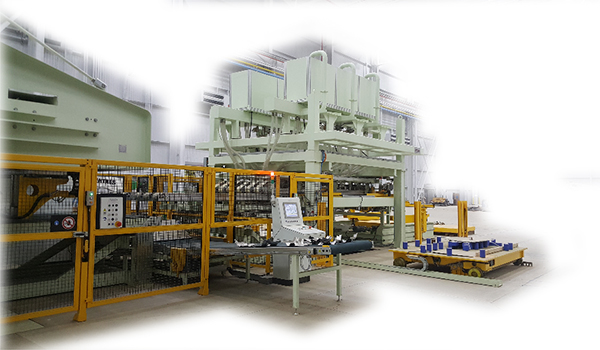 Automatic feeder & ejector for hot forming press for rigid aluminum .
Rigid aluminum is required hot forming process. Feed & Eject system for this case have been developed that considers heat resistance to withstand high temperature heat, corrosion resistance to cooling water for cooling, and seismic resistance to oxides.