'Your competitiveness is our
competitiveness'
Since 1987, DAEBONG has been trying to eliminate bottle-neck in the press automation line.
We provide a reasonable and sustainable solution for your global competitiveness.
Motivation to Solve
R&D Center
To make our clients competitive, DAEBONG has been Investing on R&D constantly to
develop cutting-edge technology in order to solve your concern and respond global market trends.
Our R&D Center suggests the best possible solution regardless how hard your production condition is.
'We care what you concern'
Q.C & C.S Team
We care quality requirement of global standards such as certificates of
ISO 9001:2015, CE, NRTL, TRCU and KCS. We also run client service team in response to client needs.
DAEBONG Engineering Co., Ltd.

Year of Establishment: 1987

CEO : Park, Ki-Bong

Address : 9, Garisae 1-ro,

Gangseo-gu, BUSAN, KOREA

# of Employees: 85
DAEBONG R & D Center

Year of Establishment: 1997

# of Researchers: 34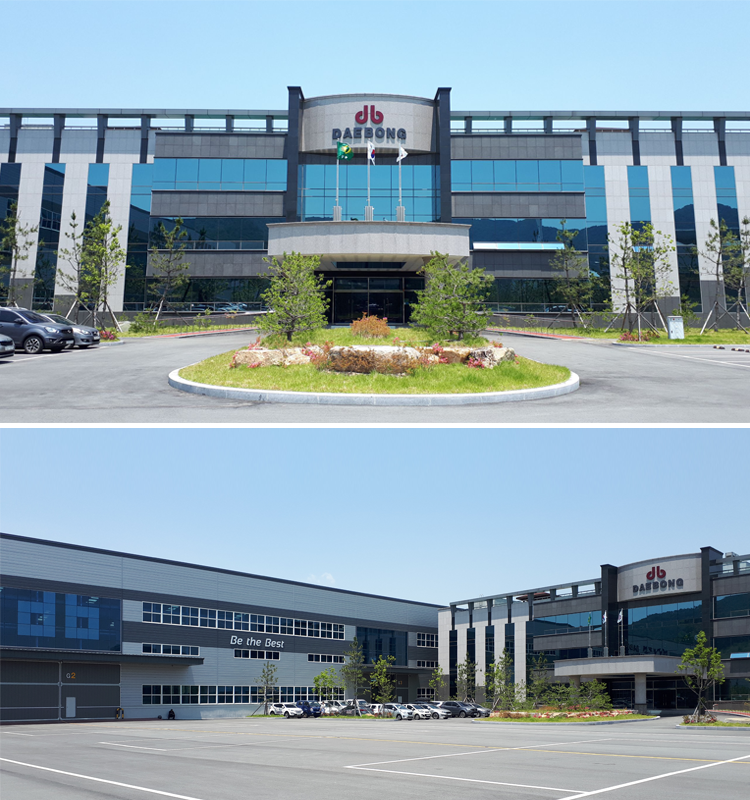 1987
The establishment of


DAEBONG ENG Co.,ltd.
(Munhyeon-dong, Nam-gu, Busan, Korea)
1990 ~ 2002
The development of


Straightener feeds
3D-N/C-Transfers
Single arm Transfers (press to presss)
2002
Expanded and moved to

Noksan factory
(Songjeong-dong, Gangseo-gu, Busan, Korea)
2003~2015
The development of


3D-N/C-Transfers for 2-Slide press.
High-speed coil lines
NC-Punching line for Side frames of truck
High speed Transfer for Hot Forming press
High speed Transfer for Tandum Press line
High speed Transfer for Modular Press
2016~2017
Expanded and moved to

new factory
(Saenggok, Gangseo-gu, Busan, Korea)